Sell Your Car in 5 Steps
Posted on January 24, 2022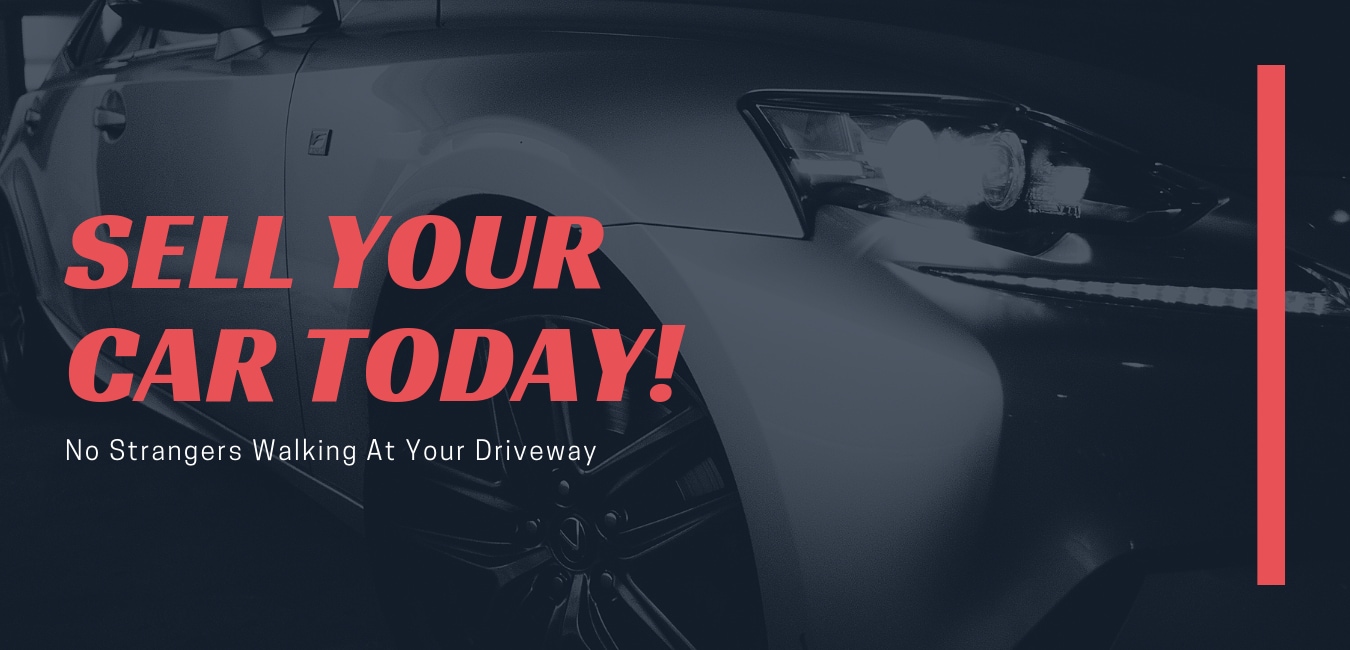 Pedal To The Metal: 5 Steps to Selling A Car In Saskatoon
If you're looking to sell your car, you're probably thinking how about how you can it faster, without risk, and for the highest value. Historically, the answer has always been through a private sale.
You're probably selling your car to purchase a newer, and therefore more expensive model, so getting top dollar is important. The problem is most of us don't feel like natural salespeople, and the very prospect of handling a private sale can be daunting.
Never fear, our guide is here! Read on for 5 steps to selling a car is Saskatoon - the painless way.
1. Find out Its True Value
It's easy to head into a car sale with the tune of 'High Hopes' ringing in your ears, but the fact is that a reality check is going to be helpful in the long-run.
We're not talking selling your car for below its value, but getting an honest appraisal of it. Ask yourself some tough questions:
What is its actual condition?
How does the mileage affect the value?
What state are its maintenance records in?
What's its history (collisions, touch-ups etc.)?
You can use an online guide specific to the Canadian market to help you with this.
Also, research local listings and look at similar models. Check whether they move in a day or two. That will give you an idea of whether they're priced to sell or not.
Once you've gathered all this information, you should have a good idea of what the car's true value is - the price you're realistically able to achieve.
Remember, a car sale is one area of life where people do not expect to pay the ticket price. Be prepared for people to haggle - more on that later.
2. Get Your Car 'Sale Ready'
It's easy to live with a few scrapes, dings and minor flaws. The problem is when you come to sell your car, they can be a major turn off for buyers.
Get anything that will put people off sorted out and make sure the car is as presentable as possible. That means doing the basics like giving it a thorough clean, inside and out.
Make sure it smells great too. Naturally, people hate bad smells in cars, especially smoke and dog smells. Investing in a new set of mats can also make a great impression for a very small outlay.
Also, before you advertise it, make sure all necessary documentation is in order and ready to hand over. In Saskatchewan that includes the 'Transfer of Ownership' form which comes with your registration certificate.
There's nothing worse than losing a sale because your documents are not in order!
3. Advertise It Cleverly
Once you've done all that prep work, it's time to think about photographing and advertising.
Nailing the Photos
This is a part many people get wrong. They focus on the wrong things, take pictures from weird angles (which makes people think you're trying to hide something) or put up so many similar pictures that trawling through them puts you off.
First of all, make sure the car is the main thing in the shot.
People want to see the details. Take pictures of the exterior of the car from multiple angles, include front on.
Make sure you get good light - that's different to bright light. Early morning and early evening light may be best. Also, avoid shadows and other distracting things in the pictures.
Clearly show the car's interior features. You might need to squeeze yourself into the backseat to get the best shots, but it'll be worth it.
Getting It Online
Next, you need to choose the most appropriate outlet for your car.
In Saskatoon, there are both local and national classified advertising options. Of course, most people go online these days, but if your car may appeal to an older demographic then don't forget the papers.
Research which websites advertise similar vehicles. Compare the cost of posting and check out reviews from people who've actually used it. Listing on multiple websites can be a good option if you're looking to move the car in a hurry.
4. Prepare for Visitors
OK, now comes the hard part.
Forget whatever your day job or profession is, from now on you're a used car salesman. That means you need to be available to answer people's calls and messages as soon as they come in.
It's a good idea to prepare a set of details that you have with you for easy reference at all times.
Common questions buyers ask include:
- Does everything work? (think all the extra features, window controls, electric side mirrors etc.)
- How many keys does it have?
- When were the tires and brakes last refreshed?
- Is there any outstanding finance on the vehicle?
This is just a sample of the many questions that sellers can come up with. Be prepared to be cool, calm and collected and expected to have your fair share of timewasters and bargain hunters along the way.
5. Consider a Saskatoon Used Car Dealer
As we've reviewed, there's quite a lot involved in selling a car privately.
That's why you should definitely weigh all of this up against the cost of selling through a dealer. While there will be a premium to pay, you can have peace of mind that they will do all the leg work for you.
Consider your work and family commitments and offset this against the cost of working with a dealer. You may find that it's a lot more appealing that you had originally thought!
In Summary: 5 Steps to Selling a Car in Saskatoon
In summary, if you follow our steps to selling a car in Saskatoon, you could be on your way to getting a great price for your vehicle, and hopefully closing a quick sale.
Put yourself in the buyer's position. Think about what you'd want to know. Show them what you'd want to see.
This does mean a lot of work and, to coin a phrase, 'ain't nobody got time for that!'
Save yourself all that hassle by selling your car to Carget. We'll buy your used vehicle for top dollar with in one day - no stress, no loss!
Fill out the short form below or call Carget Your Trusted Saskatoon's Local Car Dealer at 306-477-9999 to get the process started today!