Saskatoon Used Car Dealership | Shop with confidence & Drive Away In Style!
Hey car buyers, welcome to Carget Automotive, Saskatoon's newest car dealership!

We make your car shopping experience simple, easy and make you proud of your used car purchase.

Carget carries around 50 premium luxury, clean used cars & SUVs for sale. They could be domestic brands like Ford, Lincoln or Imports such as Acura, Lexus, Audi.
Why Consider Carget Automotive Used Car Dealership?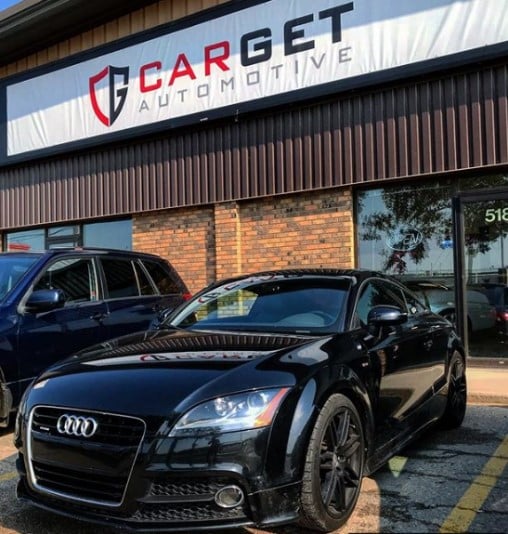 Carget Automotive is a new pre-owned car dealership. However, our staff and the founders have been in the car business for a decade.  
The Carget founded to ensure that the used car, the used SUV or the used truck that you buy has the backing of the dealer who sold it to you.
Secondly, we search hard and find the best deals from everywhere in Canada to get you behind the low kilometer, clean title and reconditioned them so that when you drive away your used car, you feel like you are in almost a new vehicle.

Browse our luxury pre owned vehicles.
How is Carget different than other used car dealerships in Saskatoon, Saskatchewan?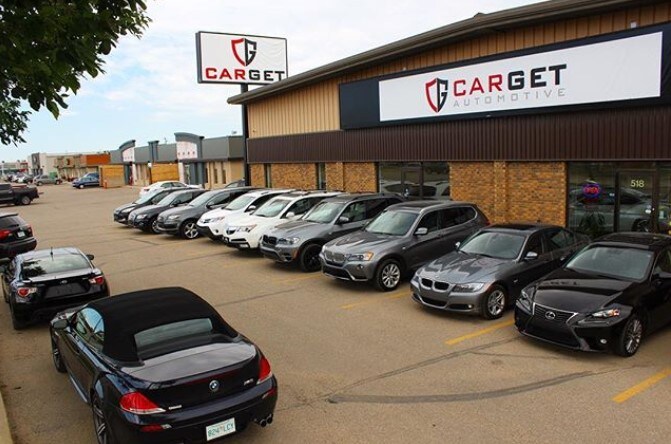 Carget maybe a new startup and a new name in the used car business, however, the founders
of Carget have extensive experience in the car business.

Carget carries a line up of luxury and premium brands, both imports and domestic.

We only sell the sedans and SUVs that we can personally own and drive!

We do not have any car sales dealership gimmicks like every one approved.



How about if I have a specific used car in mind?

Send us the details.

We understand that every client is different and have different priorities when purchased a

premium or luxury used car or SUV.

Some of our clients want a specific item like leather, some must have the AWD or the

Navigation, and some cannot do without the panoramic sunroof!

Here is our quick CarFinder form that will help you enjoy things you love while we find the car

you are interested in purchasing.




How about used car buyers in Prince Albert or Regina? Do you only service Saskatoon?

Not at all.

The idea is to expand across Canada, eventually.

We have sold cars to clients in Vancouver B.C and Alberta (Calgary & Edmonton).

The type of cars you find on our lot are generally unique, and only people with taste tends to go

after them.

Now with the help of internet tools, we are well equipped to get your ride delivered anywhere in

Saskatchewan, Manitoba, Alberta or British Columbia.
How about the Used Car Inspection & History?

At Carget we disclose all of this to our customers.

The idea is to be 100% transparent with our clients and back them up.

Every single used car we get on our lot is reconditioned (trust us we get work done by the

certified brand sources only) and disclose the Car History during the car selling process.
You will know exactly how many owners this car has had in the past and how many accident

claims made on the given vehicle.


How about my car? I am not a car salesperson, can I sell my car to Carget or can you help me sell my car?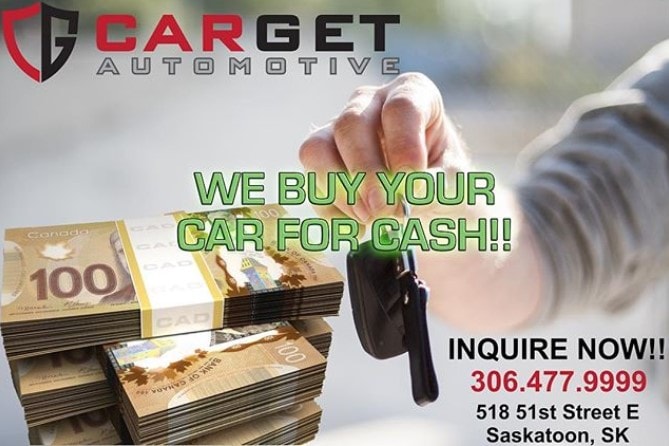 Yes, you can sell your car to us!  

At Carget we welcome trades, and yes we will buy your car and pay your cash!

Plus, we make sure you get the best value for your trade.

Send us the details on what you drive, and we will send you an estimate.

We generally like to see the car in person before giving the final trade-in value.  

Here is what one of our clients had to say about her experience when we sold her car:



How about a car loan? Can you help me get a car loan?

Yes, we help our clients get their cars, trucks, and SUVs financed with the banks at the lowest

rate possible.

The biggest advantage of working with our finance team is that they especially in used car loans

and used car financing.
So they will listen to your needs, build a case and get you're the low-interest rate possible on

your car loan in Saskatoon, Saskatchewan.


Saving you thousands in car loan interest is Carget's number goal!


You can start your car loan application here with full confidence.




How about if the car I purchase from Carget needs mechanical work post-purchase?

We highly recommend purchasing an Extended Warranty for all our customers purchasing a used car from us.

When the uncertain things happen, your warranty investment is the biggest savior.   

Carget has a strong partnership with the following two brands:
SAL Group:


You can read more about the extended warranty and protection plan by click on SAL logo below.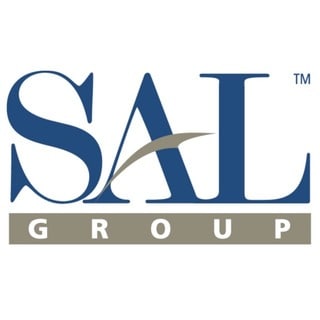 Lubrico Extended Warranty:

Protect your car purchase and the investment with a fully insured used vehicle warranty.

Lubrico is are another big brand and name in the extended warranty space.

Learn more by clicking here


There are so many auto dealers and private cars sellers in Saskatoon, Why Shall We Trust Carget?


Great question, we have a high number of fantastic Google review from our clients.

You must visit Google and check out our reviews!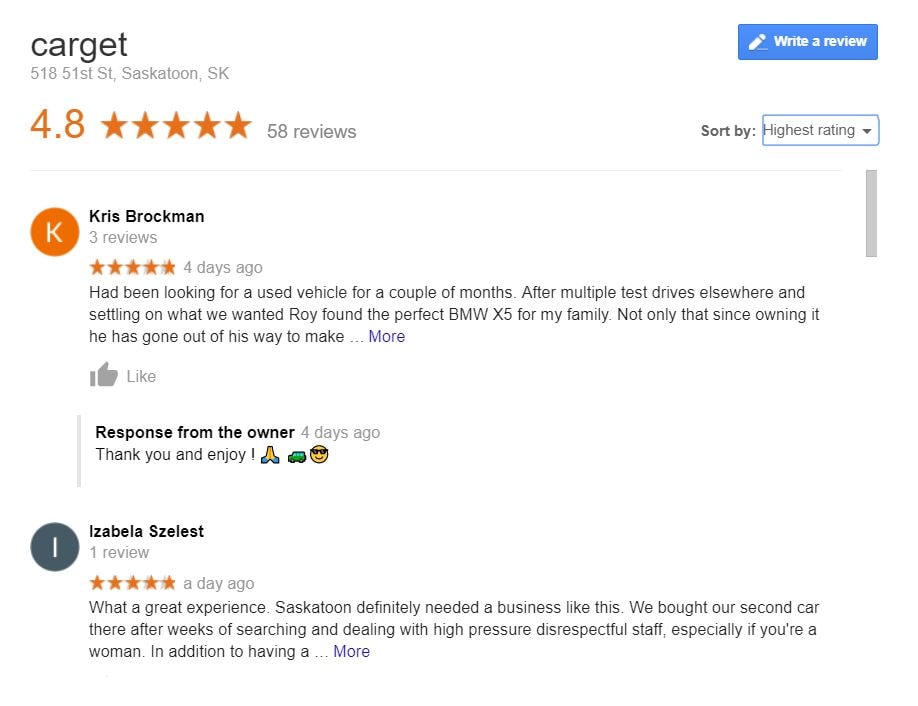 This will for sure make Carget Automotive stand out amount the many used auto dealers in Saskatoon.

The only drawback of buying a car from a private car sale or the owner is that you never know why they are selling it.

At Carget we inspect the car and make sure everything on the inspection report is worked on, only then we post the car online for sale.
Rounding up why you should consider buying a used car, SUV or truck from Carget Automobile Dealership:
 

Experienced






 

Fully inspected and road ready used cars for sale!




 

We only sell cars that we would like

to drive personally

!




 

Car Loans that will save

you

thousands in interest!




 

Online Reviews from Customers Speaks Volume about Customer Service offered!




 

Refer a friend or family member and earn a

referral

bonus!

 






 

Sell your car and earn cash today!




 

Top Dollors For Your Trade In!




 

You Deal with Car enthusiasts and not a typical car

salesperson

!




Big brands without the pressure of big dealerships, offices and sales managers!
We look forward to seeing you at Carget Automotive soon!